As you can see, the afternoon started out quite pleasant! Just a group of 4 friends meeting for the first time!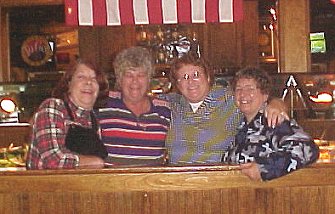 Kate, Polly, Melli, Pauline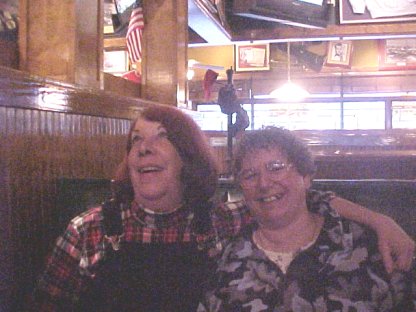 Kate & Pauline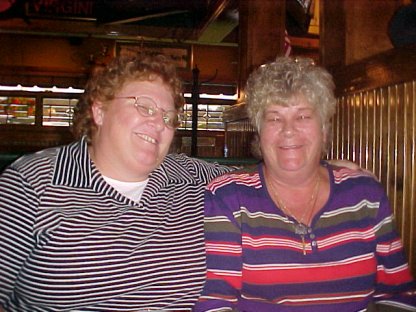 Melli & Polly
And we just enjoyed ourselves IMMENSELY!

Melli, Polly, Kate and Pauline
But as the evening wore on...
Some VERY special guests arrived!

Bruce Willis & Melli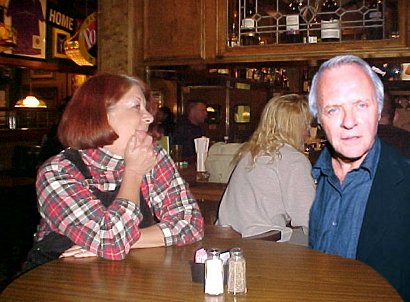 Kate and Anthony Hopkins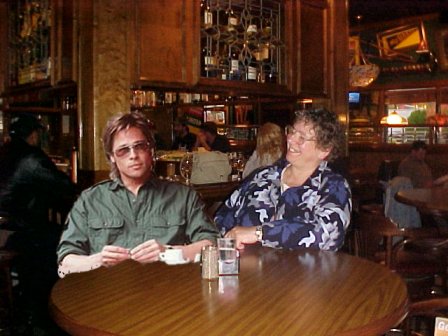 Brad Pitt and Pauline
ANNNNNNNNND....
(Eat your heart out Lady Lisa...)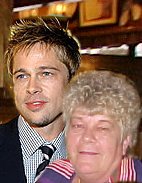 Brad & Polly too!
As you can see, we 4 women were a little MORE than the fella's could take!
By the end of the evening...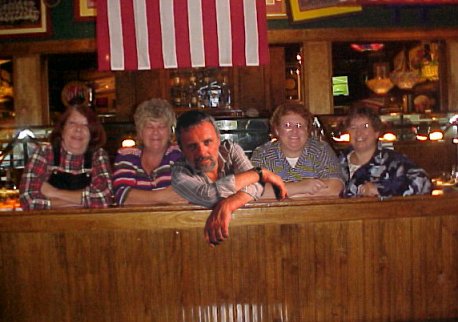 they were begging for MERCY!