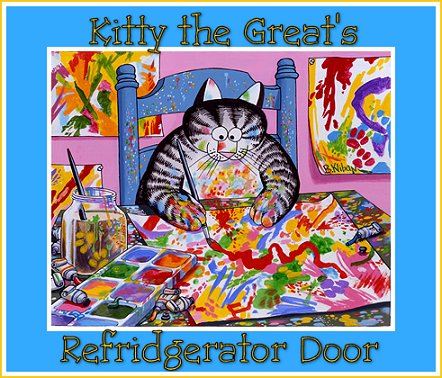 (otherwise known as my PSArtists page!)



I recently joined a new group in CLAW. It's called Paint Shop Artists. It's called that cuz we all use Paint Shop Pro to do monthly fun projects! I wanted to share some of the stuff that I've done here... on my refridgerator door.... cuz that's where all the BEST artwork goes!

This is the spot for my most current work ~ it's the stuff that's being graded THIS month! So, here is my stuff, so far, for:
May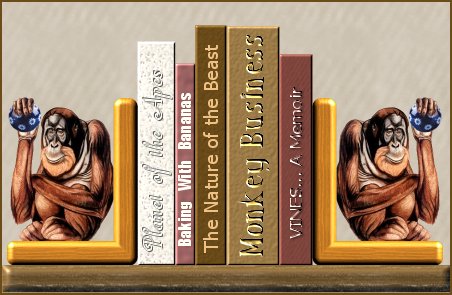 This was a fun little project. We made the bookends, but we also made the books, and in this case I made the shelf too!
My fay-furr-ite part of PSArtists is the monthly "play" image! That's where they give us an image to work with and we hafta make SOMEthing out of it. It's furry difficult to look at someone else's "finished" work and decide it's NOT finished and turn it into something else! I like that kind of challenge - and so these are what I've done so far.
In March, we were given this:

50% size


... and I made this.
In April, we were given this:

75% size


... and I made this.
In May, Servo gave us this:

70% size
I had NO idea
what I was going
to do with this!

But I took a cue from Mary Poppins & Bert

... and I made this.
Sort of reminisce of the
chalk paintings in the movie? No?
Well... I thought so...

If you wanna see more of my stuff just
CLICK HERE!