Click to feed an animal for free.

KITTY'S KORNER
(oh please. . . DO come in . . .)

Hello! I am Kitty. This is ME! This is MY page, all about ME. Well, aren't I what you came to see? That's what I thought! Well, I WILL introduce you to my humans, and I might even show you a few of my favorite spots on the WWW. But FIRST . . . all about ME! Come along.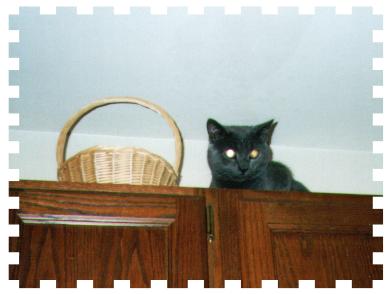 This was one of my favorite
hiding places when I was
very new. (the humans
could almost NEVER find
me . . . and if they
did they couldn't reach!
hee,hee,hee. . .)(It's those very
SHORT humans. Those are the
ones you have to watch!)

Meet my humans.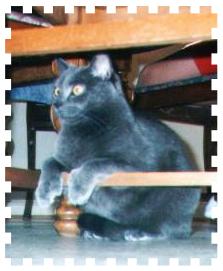 THIS IS HOW I LIKE TO SIT
EVER SINCE THAT EVIL MAN
REMOVED MY CLAWS!


~~~~~~~~~~~~~~~~~~~~~~~~~~~~~~~~~~~~~~~~~~~~~~~~~~~~~~~~~~~~~

*** Breaking News ***

I just joined this PURRRRRFECT Kitty group called CLAWS!
Well they wouldn't turn ME down... would they? ACK! *coughing up a furball* Of course they wouldn't! I can ONLY make the group a BETTER place to be!
Why don't you come check us out!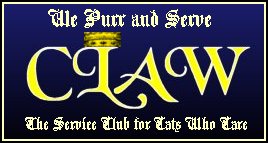 And my Kitty Crown...


I guess NOW you can call me "Sir" Kitty!
(or am I a "prince"...?)
OOOPS! No. I have to "earn" the title of SIR, so for now I'm simply Kitty The GREAT! *purrrrr*
If you would like to see MY CLAW page click "HERE"!
~~~~~~~~~~~~~~~~~~~~~~~~~~~~~~~~~~~~~~~~~~~~~~~~~~~~~~~~~~~~~
LOOK!!!
Mom & Dad set up
this really cool
aquarium --
JUST FOR ME!

| | | |
| --- | --- | --- |
| This is me being the very proper "Mr. Krisp". That's the name that my girl gave me the day I came to live here. But go figure a HUMAN! They've never called me anything but KITTY! | | Isn't THAT just great! Here I am, a studly hunk of a male specimen in the prime of my life and what do my humans call me? "Kitty"! What to do??? (oh well. . . They neutered me too.) |




Well, Look HERE! Once every
couple of weeks MY humans bring
ME new toys! They SAY it's so
I won't get too bored. And it
works - but I think they like to eat
the stuffing out of them! Humans
are a very strange breed.

See "Caring For Your Human"



But enough entertainment for now . . .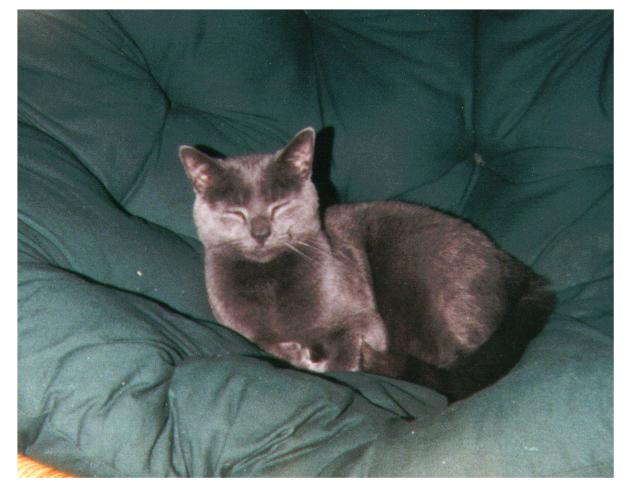 It's N-A-P-T-I-M-E !!!
And please sign my guestbook before you go!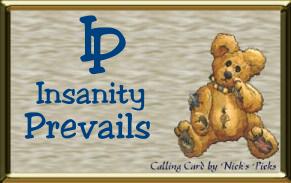 Ahhhh! At last I am APPRECIATED!
Look HERE!
My First Award!!!
(I knew I deserved it all along...)
Thank you Cooter!
If you go here you
can meet my kitty-cousin
- Jazzy Cat! Now THAT's a
name a cat can get into!
And she's got her own WHOLE
production Company!
I dunno what happend HERE!
This is another cool
little site I found.
She's got graphics and backgrounds
and lots of other goodies.
How come all I get is boring stuff?
Okay! Now we are talking COOL!
You may go here and register
YOUR favorite kitty to be chosen
CAT OF THE DAY!
My tall female human signed ME up!
It's just a matter of TIME!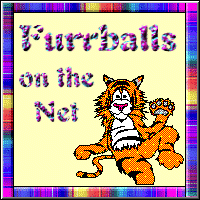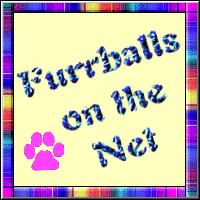 This Furballs on the Net site owned by
Insanity Prevails.
[ Previous 5 Sites | Previous | Next | Next 5 Sites | Random Site | List Sites ]


Just click here to get info or join!