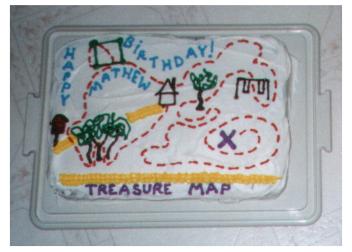 On Mathew's 10th birthday we gave him a surprise party. The theme was a treasure hunt -- the basketball was just the OTHER cake, as usual!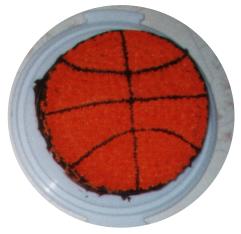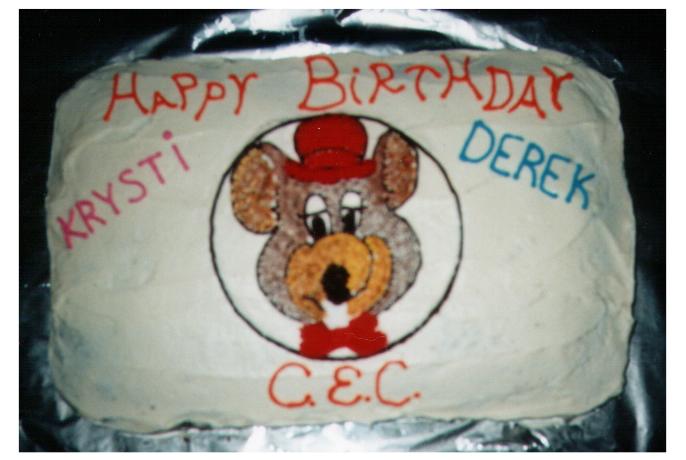 The twins had their 4th birthday party at Chuck E. Cheese. They will provide the cake - but we chose to bring our own. The proprietors LOVED it -- but the other families having parties that day weren't too thrilled!
Another one of Derek's soccer cakes!