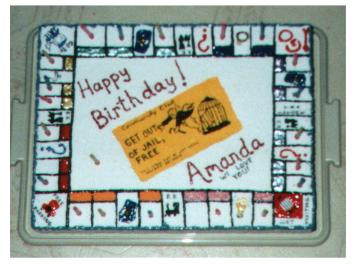 Okay! Don't get your panties in a twist! This cake is a CHEAT, and I admit it! You may click on it and see it big if you would like. When Amanda was in KOREA I wanted to send her a birthday cake! Well, we already established that real cakes don't travel well, so I made this one! Out of Styrophome and Acrylics!!! And I sent candles to go with it.
I'll never forget THIS one! This was for Amanda's 10th birthday -- The day Dennis and I got Married!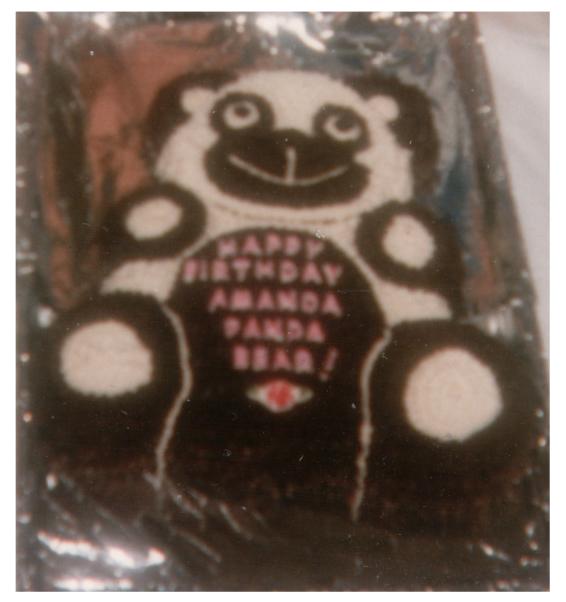 This was Mathew's 3rd Birthday. Yes, he WAS already into video games at that age! His OTHER cake was the Batman cake below.